Repurposed piano for "Piano.Push.Play" 2018. Ceramic and acrylic paint.
Client: Sockeye/Breakside Brewery, 2017. Original artwork design by Alvaro Tapia Hidalgo. I was lead painter and project manager. Painted entirely by freehand.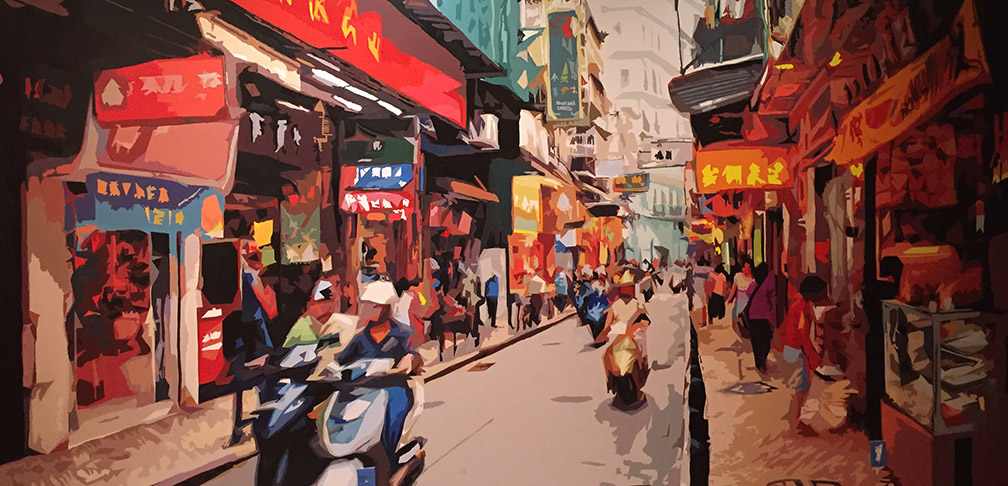 Client: KUNG POW! (Restaurant) NW Portland, 2015. Design by Dominic Cordoso. I was an assistant painter for this project.
Client: Migration Brewing, 2010. I designed and painted this image based on the client's interests.